DELIVERING A NEW BUS STATION
FOR THE COMMUNITY
The new bus station is to be located along Leapale Road, on the north-eastern side of the site. It will be designed and built to a high standard, forming a key part of the overall masterplan. St Edward is working with the necessary stakeholders to finalise the layout and technical detail.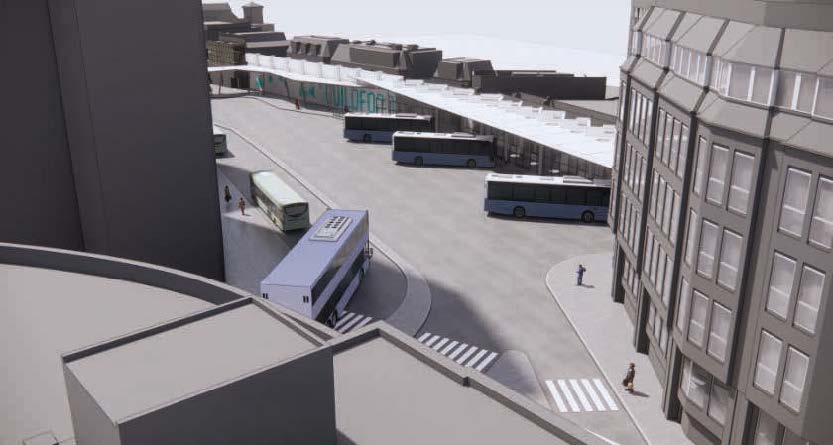 In order to bring forward the new bus station as quickly as possible, we will need to relocate some services off-site whilst we build the state of the art new facilities.

St Edward and the various stakeholders have undertaken detailed technical analysis to identify Portsmouth Road car park as the most suitable location to house the majority of the bus services during the construction period.

There will also be a number of routes and services that continue to use North Street during this time.
CHANGING THE ROAD LAYOUT
Currently cars are able to travel along North Street, Leapale Road, Woodbridge Road and Commercial Road.
The new layout proposes closing Woodbridge Road and Commercial Road to through traffic, with the new bus station being accessed from Leapale Road.
How will you get around the town once we make these changes?

St Edward is proposing that through routes will be diverted via Chertsey Street and York Road.

We want to safeguard and enhance the pedestrian experience of North Street.

By changing the way the roads are used, there is an opportunity to create an attractive environment for the community.